Safety
The safety module in Marad is an effective tool to keep track of the drills and work permits which need to be done for safety purposes. It can also be used to keep record of the 'Work permits'. Using colours, a graphical overview is shown which shows the current status of the safety items. The red line shows the current date, the length of the coloured horizontal lines show the interval of the drills. You can add an unlimited amount of safety items to which you can add pictures, documents and more.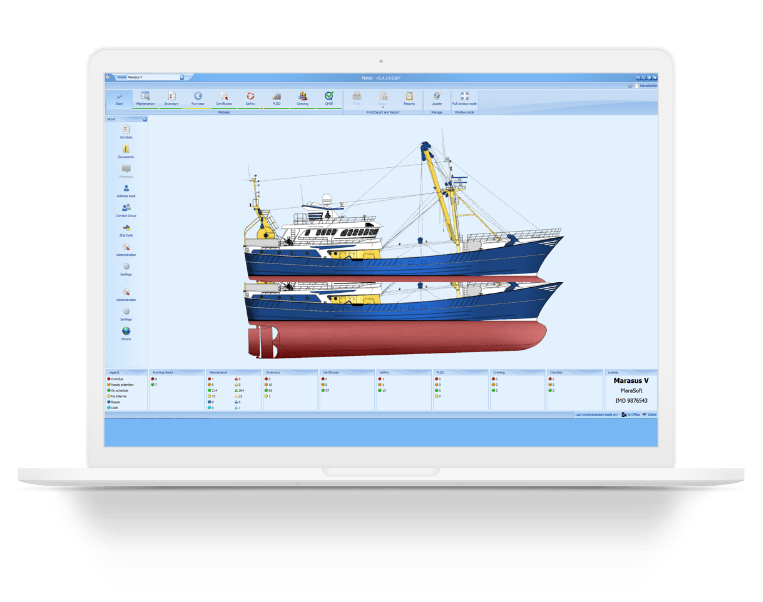 Features
Timeline
Graphical overview of all current safety statuses.
Categories
Safety items can be divided in as many categories as need such as drills and trainings
Library
Standardize safety drills for your entire fleet. One setup for multiple locations.
Safety templates
Templates can be created to force a user to fill in certain remarks
Safety item information
You can add data such as intervals, documents, templates, job descriptions and more
Month list
Lists all the safety items that have to be done for a current month
History
Keep track of performed safety items and their remarks/added documents